Bloggers wanted! Free Blogging Opp!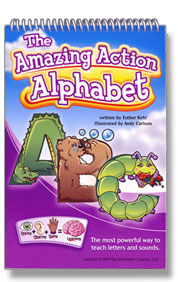 Tidbits from a Mom
is hosting a giveaway for The Amazing Action Alphabet Flip Chart! The giveaway will run from February 4th to February 25th. The giveaway is open to US residents only.
Bloggers may receive a free Facebook or Twitter link in exchange for posting and promoting the giveaway. Additional links may be purchased for $1, including Pinterest, Facebook, Twitter, Email, & RSS. All Facebook links will be individual links on a Rafflecopter form. Daily vote links may be purchased for $2. If you are interested in co-hosting this event, please for leave your bid in the sign-up form. Co-hosts receive their blog link in the event post as well three free links.
Requirements to join:
•Post an announcement or pay a $3 fee
•In exchange for the announcement or paying the free, you will receive a free Facebook or Twitter link in the Rafflecopter form.
•You agree to post the giveaway html within 24 hours after the giveaway begins.
•You agree to promote this giveaway at least twice a week for the duration of the giveaway.
You may send your payments through Paypal as a GIFT to Kkrasowski@comcast.net
Feel free to use the pre-written announcement post or write one of your own. If you write your own, please include a link back to my page.
If you have any questions, please feel free to email me at Kkrasowski2010@gmail.com